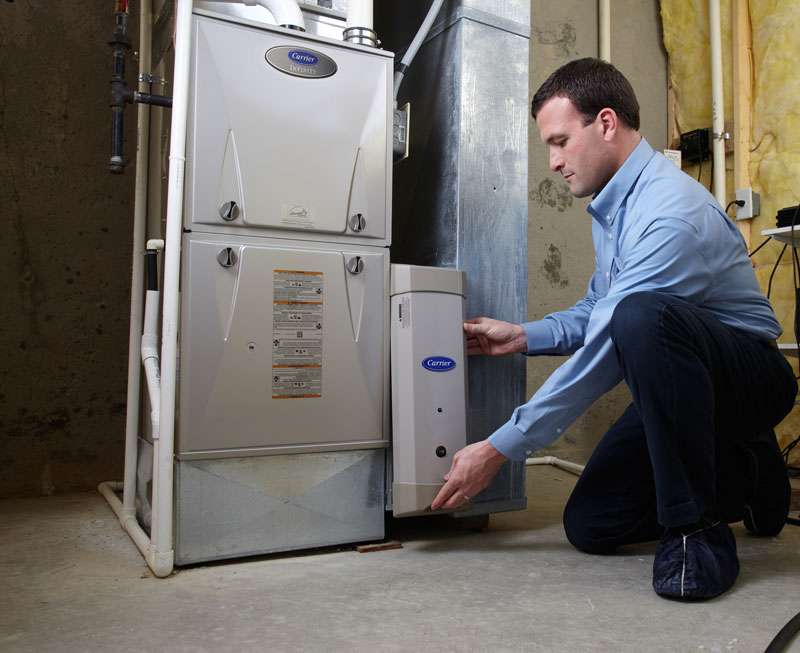 New Government-Mandated Fan Energy Ratings –LaGrange
Spring season is in full swing! As we gear up for summer Airforce Heating and Air want you to be the first to experience the new Carrier HVAC system that has the new government-mandated fan energy ratings. That's right the department of energy has created a new guideline that all furnace blower fan manufacturers have to follow; and implement on July 3, 2019. At Airforce Heating and Air, we have them now! We are proud to be your LaGrange, Georgia heating and air team. We are your local Carrier factory authorized dealer. Our team knows when it comes to comfort in your home for your loved ones you want the best. That is why we always offer competitive pricing, reliable service, and also guarantee your satisfaction. Our consumers become customers for life.
At Airforce Heating and Air quality is our specialty. Therefore from planned maintenance to new installations and everything in between we are proud to ensure your comfort and safety. Our factory-authorized and trained installers are the best in the Southeast. Look below and find out all the benefits a new Carrier system with the updated furnace fan has to offer you.
Benefits of a Carrier Furnace Fan –LaGrange
Airforce Heating and Air knows excellent customer service is only as good as the quality products we provide. This is why we are proud to be a Carrier factory authorized dealer. Carrier is a long-time innovated HVAC manufacturer. They also the brand we trust to put in our homes. Because of the new government guidelines, Carrier; as well as all the other manufacturers, have changed their furnace fan system. However, while all manufacturers have made these changes; Carrier still exceeds consumer expectations. They also provides many benefits to our customers. These benefits include Enhanced Comfort, Improved Humidity Control, Improved Air Quality, Lower Utility Bills, a Standard Manufacturer Warranty, and Environmentally Friendly enhancements.
Airforce Heating and Air homeowners will be happy to know the Department Of Energy predicts the new Fan Energy Rating standards could reduce harmful carbon pollution by up to 34 million metric tons. This is equivalent to the annual electricity use of 4.7 million homes. Don't you want to make our world a little greener sooner than later? Contact Airforce Heating and Air and make a change to your home comfort and also the environment.
Airforce Heating and Air Furnace Fan Installation –LaGrange
At Airforce Heating and Air, we deliver reliable comfort to your home or office. Our experienced installers who are NATE trained HVAC specialists are professional, reliable, and also trustworthy. We offer the highest-quality furnace fan installation in the business and also guarantee 100% customer satisfaction. We are available when you need us, 24 hours a day 7 days a week. Don't wait to ensure your comfort, contact Airforce Heating and Air and take advantage of the new government-mandated fan energy ratings. With a new Carrier HVAC furnace fan installation from Airforce Heating and Air, your home is more sustainable. Want to guarantee excellent service with exceptional quality parts? Contact us today!