Quality is our Speciality
Heating & Cooling Products and Services You Can Trust.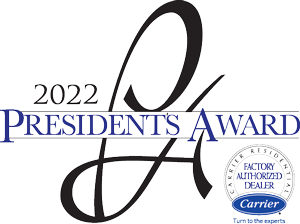 Welcome to Airforce Heating and Air!

We are committed to bringing reliable indoor comfort to your home or commercial space. We are your local heating and air expert in Lagrange, GA. As a Carrier Factory Authorized Dealer and multi-year Presidents Award winner, we are here to serve you. Turn to the Experts at Airforce Heating & Air for all your heating and air Lagrange, GA needs. We are proud to serve LaGrange, GA, and also the surrounding areas.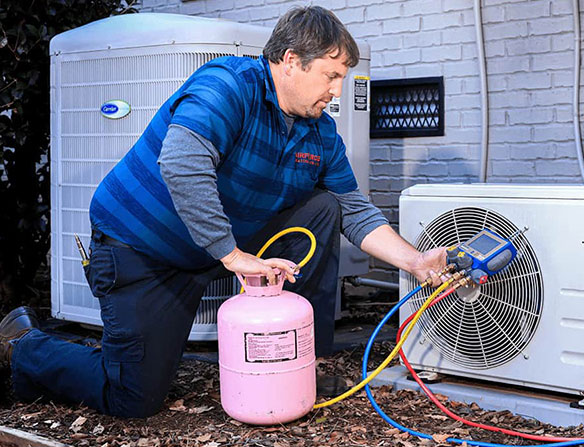 Maintenance Energy Saving Agreement (ESA)
When you make the Airforce ESA your service agreement of choice, you will receive maintenance checkups every year based on the level you choose; silver, gold, or platinum.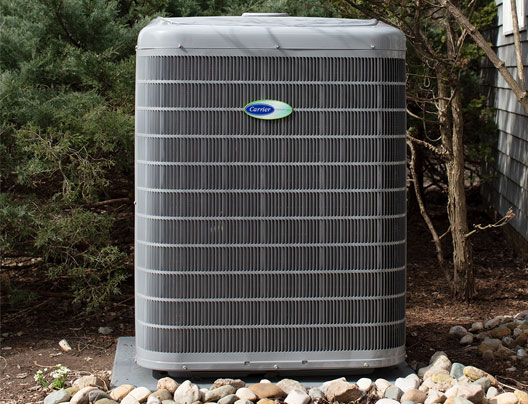 Heating & Cooling Installation
We are the premier heating and cooling installation company in Columbus and the LaGrange areas. We are a multi-year President award-winning Carrier Factory Authorized dealer. Carrier, Turn to the Experts.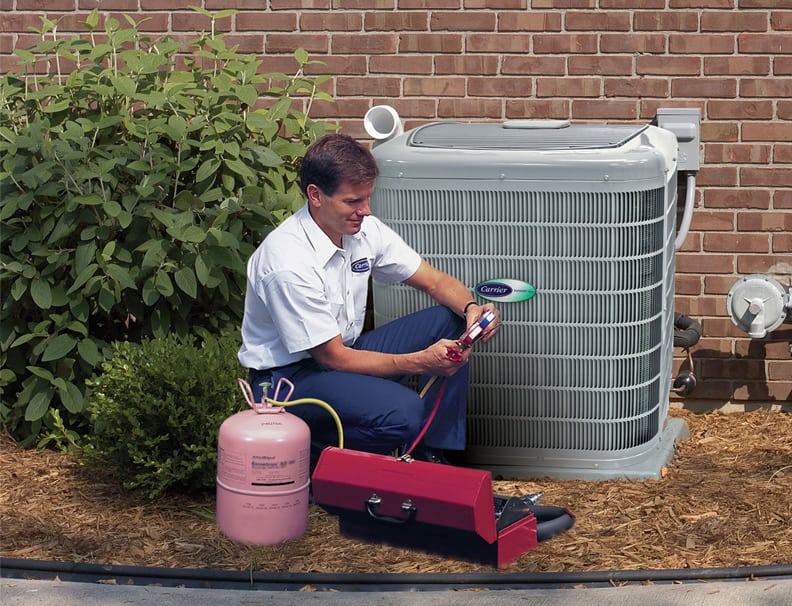 Heating & Cooling Repairs
We repair all makes and models of heating and air conditioning equipment. We employ NATE-certified HVAC technicians to make sure your repairs are done correctly the first time.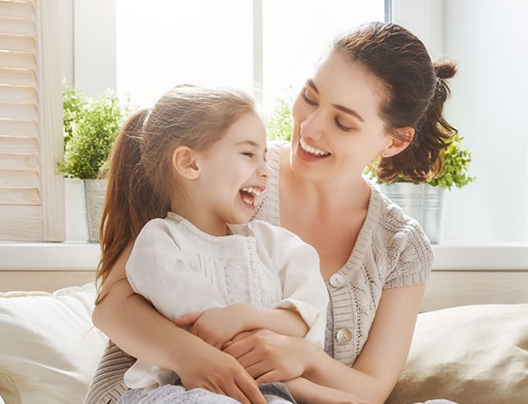 Indoor Air Quality and Virus Protection
At Airforce Heating and Air, we don't simply sell air purifiers; we make indoor air quality an integral part of our business.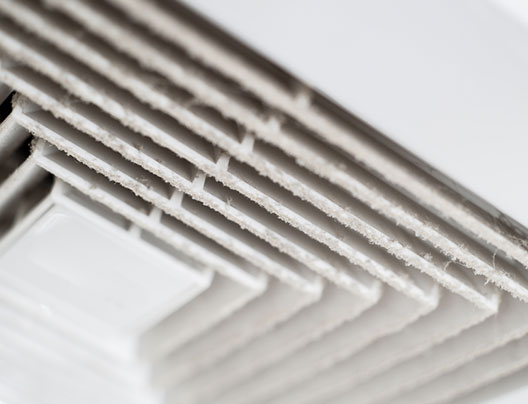 Duct Cleaning
We know that air ducts can become extremely dirty over time. We offer affordable duct cleaning services.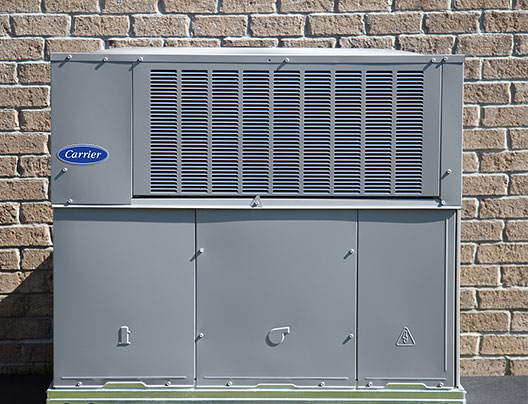 Commercial HVAC
We offer expert Commercial HVAC repair, maintenance, and installation services.
Schedule Appointment Now
Please pick a date and time below to schedule your appointment. If you have any questions, please contact us. We look forward to seeing you soon.
Apply For Heating and Air Financing
The spectrum Platform is designed to help you apply and find options for your HVAC Financing or leasing needs, all in one smooth process.
Options Include;
Quick decisions on a credit card application with Wells Fargo Bank, N.A.*
Special Financing Terms where available*
Convenient monthly payments to fit your budget
Lease Purchase options for customers that may need an alternative option to financing.
*The Credit Card issued with approved credit by Wells Fargo Bank, N.A. an Equal Housing Lender Lease- Purchase options provided by Microf, LLC. SpectrumAC is a platform brand of Microf, LLC.


What Our Amazing Clients are Saying
"Our old Unit finally played out. We contacted Airforce Heating & Air to take care of the replacement. They did, with professionalism that is remarkable.
We highly recommend Air Force for your heart and air needs.
Glenn & Nora Thompson"
Nora Thompson
"Our air stopped working today and Patrick was here within the hour and fixed it. He was very professional and knowledgeable. All around awesome guy. We will definitely be using Air Force for all our future needs."
Nicole Jones
"Positive experience. Michael F. always does exemplary job. The young man who came with Michael on return visit was professional and Cordial. I am very pleased with Air Force service."
David Dunn
"Wow!! My house was getting warmer and warmer not knowing the heat pump wasn't working. Called Air Force heating and air, at 7 p.m. immediately answered and took my information and said someone would be in touch with me, and to my amazement they were. The guy, Donnie was on another call and told me he would come when he got through. He called around 8:30 and said would see us shortly. He arrived a little before 9 and worked relentlessly to get my air fixed. Such a polite and courteous man, I cannot say enough praise for this company. He worked until almost 10:30 before he completed the job. Thank you so much, Donnie and Air Force heating and Air. You won't go wrong using them!!!"
Faith Powell Steele
Our Qualifications and Partners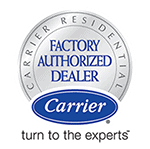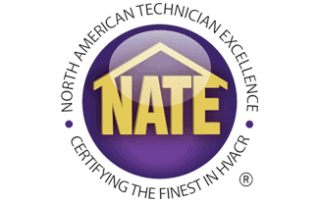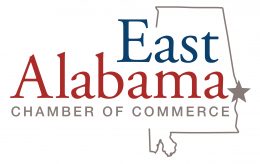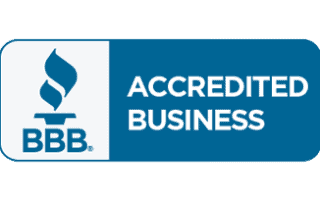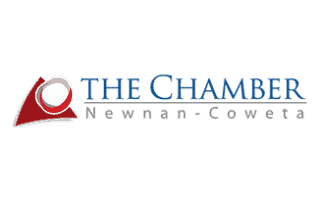 Contact Airforce Heating and Air
At Airforce Heating and Air, customers are the backbone of our business. If you have a question about any of the products or services we offer, feel free to contact us at any time. We will respond by the next business day if we are not immediately available. Contact us to request a free estimate for the replacement of your HVAC system. You may contact us to request information on our service agreements, or any repair work.
LaGrange Troup County Chamber of Commerce
Small Business of the Year Winner
Thank you to the LaGrange – Troup County Chamber of Commerce, our customers, and most importantly, our TEAM who has worked so incredibly hard to make this happen. We are proud of our group and therefore look forward to many many more years of keeping our community comfortable!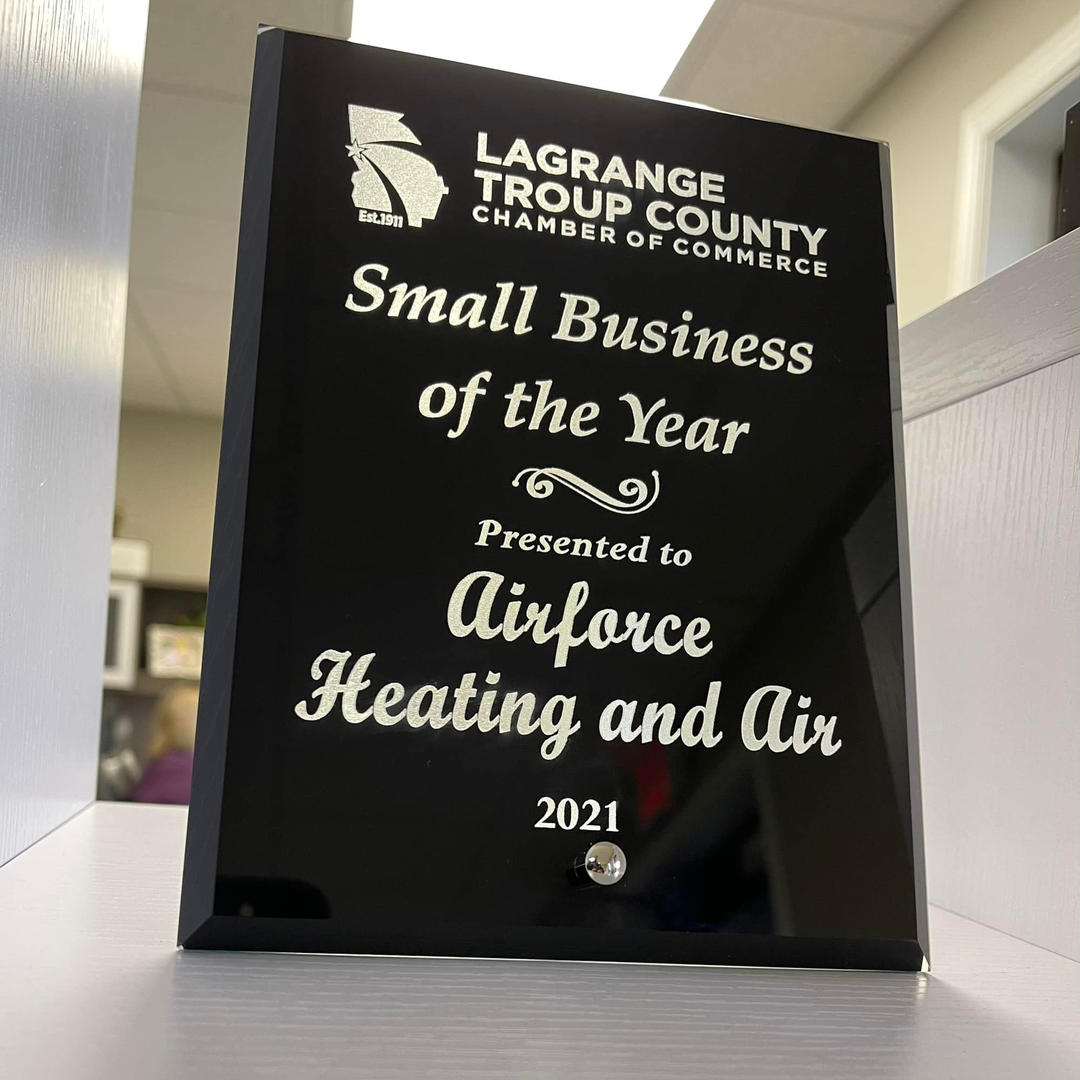 Frequently Asked Questions
What heating and air conditioning services do we offer?

We offer a wide range of heating and air services for commercial and residential customers including repairs, maintenance services, installations, replacements, indoor air quality products and services, and duct cleaning.
What cities do we service for heating and cooling services?

We recommend Carrier Heating and Air Products for your home and business because it is what we would put in ours. From air conditioners to furnaces and thermostats, we have you covered. Contact us for your free installation estimate today.
Do we offer financing options for heating and cooling products?

Yes, Airforce Heating & Air Conditioning offers many different financing options. Airforce Heating and Air believes in the financing of new heating and air conditioning systems. Through our knowledge and our expertise, we have found that we are able to save our clients' money on utility costs. We have found that using Airforce Heating and Air's energy-efficient designs while choosing to finance the cost of the job has helped many people who either could not afford it at the time or had the money and therefore did not want to spend it all at once. We offer many different types of finance options.
What would cause my AC not to come on?

There are several reasons an air conditioning system may not come on. If you have an issue with your AC system not coming on check your thermostat for loose or disconnected wires. Wires that are frayed or disconnected will not allow your AC system to turn on. Another issue could be a faulty or broken thermostat. If you look into these two solutions and still have an issue give us a call. We are here to help.
Do we offer any discounts?
How do I keep my house cool with a broken AC?

Turn on a fan
Keep external doors closed
Wear light clothing
Minimize oven use
Stay hydrated

If your AC system is broken give us call! Don't go one more second without the comfort you and your family deserve.
Quality Heating and Air Services Lagrange, GA
At Airforce Heating and Air we know quality matters, especially when it comes to your HVAC system. Whether you are in need of heating system replacement or AC repair we have you covered. We are proud to be the #1 HVAC company in Lagrange, GA. Trust our experienced team to help increase the comfort of your home. Call us today to schedule your HVAC appointment. Don't go one more second without the comfort you deserve.